 
10 pack Terry Boosts / trifold inserts
Video - using the terry boost as a nappy 
These are 100% bamboo, and ideal if you need to boost a terry nappy. Also marketed as Quick Dry trifold inserts, as they can be simply folded in 3 and used as a pad style insert. 
Measuring approximately 33x40cm, these are available in either standard 370gsm bamboo or 430gsm SuperPee quality.
Labels (No labels will slightly reduce the resale value)
NB. Single layer bamboo does have a tendency to curl at the edges when wet, especially when new. Stretching before drying helps to sort this out.
3 other products in the same category: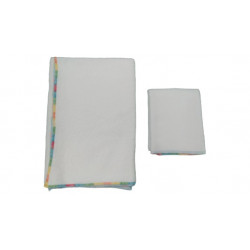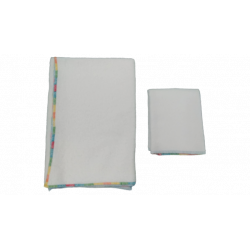 Customers who bought this product also bought:
No customer reviews for the moment.