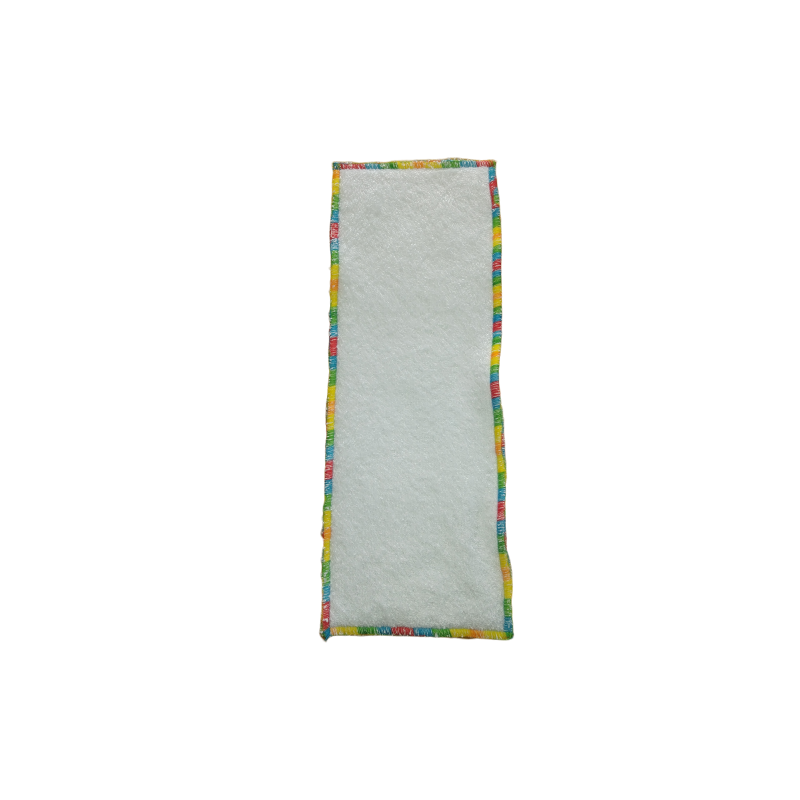  
Inserts/terry boosts
100% bamboo loop inserts. 
NB. Single layer trifolds are regular stock. Double layer inserts are made from offcuts. If double layers say 'out of stock' they are likely to be out of stock for a while. If Single layer trifolds say out of stock, please contact us  and I'll get more stocked immediately
Video - Using the trifold as a newborn nappy
These inserts are 100% bamboo loop terry. The trifold Superpee are probably the thirstiest inserts there are. 
Double and triple layer inserts are ready to use. Trifold inserts just need folding in three to make the equivalent of a triple layer insert, but which opens out to dry quickly. 
None of these inserts contain any microfibre layers. Standard have a blue edging or rainbow. SuperPee are only available in rainbow edging. The rainbow trim on a standard quality is different from the rainbow trim on a SuperPee quality, so you will be able to tell the difference. 
NB Little Lamb inserts are 360gsm weight
Standard 370gsm 2 sided rainbow/blue trim

SuperPee 430gsm rainbow trim
Size options (approximate)
Small 30x11cm

Large 33x13cm

Trifolds when folded are the same as above, but unfolded are approximately
Small 30x33cm
Large 40x33cm
Layers options

Quick DryTrifold (single layer equivalent of triple layer)

Double layer
Labels (No labels will slightly reduce the resale value)
If you need nappy liners it's easy and economical to cut your own from fleece fabric
16 other products in the same category: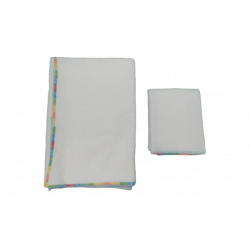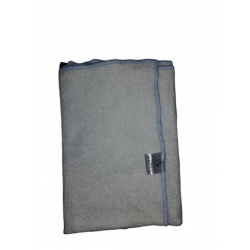 Customers who bought this product also bought: