 
copy of Conditional FREE 14 day trial 60cm 100% bamboo loop terry square
IMPORTANT. PLEASE NOTE - PLEASE SELECT 'BANK TRANSFER' to pay. If you pay by card, the card charges will NOT be refunded, and your trial will cease to  fill the conditions of the trial so will be considered a sale. PLEASE READ THE CONDITIONS
ONLY 1 FREE TRIAL TERRY SQUARE IS AVAILABLE PER CUSTOMER.  Here's your opportunity to try out a terry square free for 14 days. If you don't get on with this nappy, just send it back within 14 days of it arriving, and you will receive a full refund, minus postage. If you want to keep it, there's no need to let me know. 
The trials are 60cm size, but if you need a larger size, please contact me
Conditions
Please select bank transfer method of payment when you make your order. This will mean that you can check out without paying, so I can check that all pre-trial conditions have been met before you pay. You can still use another method to pay later if you wish. If you DO NOT select bank transfer, your purchse will change to a full purchase rather than a trial.  Payment WILL be required before the trial is sent but a refund will be made on return providing te conditions have been met.
Trial items must be returned within 14 days of receipt, and you must send a message at the time, saying that you are returning the trial. 
The items must be returned in an undamaged state, and must be washed according to the  instructions on the label. If there is evidence of miss-use on returned trials you will not be refunded in full, and may not be refunded at all,if the item is not useable.
Postage either way will not be refunded, but if you are ordering other items on the same order, your outward postage will be covered, so you'll only pay the return costs. 
Please ask for a proof of posting from the post office if you return a trial, and KEEP IT SAFE.
These are my own, made to order bamboo terry squares. The loop is 100% bamboo terry, and the ground (frame) for the bamboo loop pile is polyester.
They have an overlocked edge to keep both bulk and costs down. 
Standard quality is best for day time, and SuperPee™ is best for nights
Fasten with a nappy nippa or nappy pins
These nappies require a nappy cover, and I recommend our Wool Nappy covers

You might also like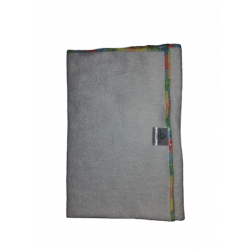 Regular price
£4.65
-10%
Price
£4.19
16 other products in the same category: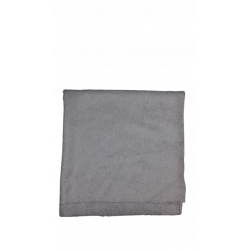 Regular price
£1.80
-10%
Price
£1.62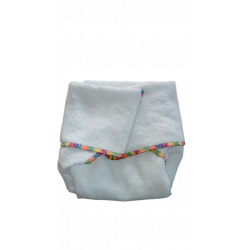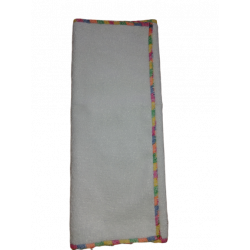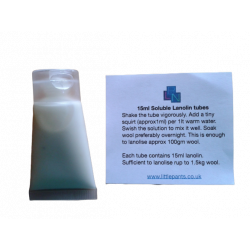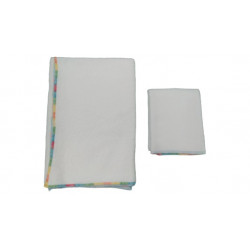 Regular price
£5.20
-10%
Price
£4.68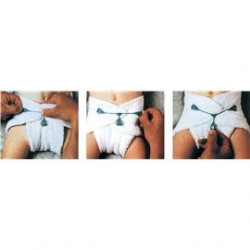 Regular price
£20.50
-10%
Price
£18.45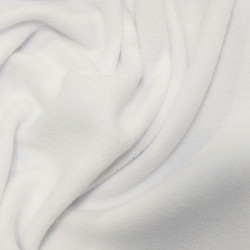 Customers who bought this product also bought: